Refractive surgery has revolutionized the treatment of myopia, hyperopia and astigmatism. Laser technology has now been used for three decades and its accuracy and safety is now evident. Using this remarkable technology, we can eliminate the dependency on corrective glasses or contact lenses once and for all.
There are two methods for effectively correcting low or high degrees of myopia, hyperopia and astigmatism: Femto Lasik which is performed using the Femtosecond laser and PRK. The difference between the two methods is that with Femto Laser the procedure is performed inside the cornea, while with PRK the procedure is performed on the cornea's surface. With Femto Lasik there is almost zero discomfort and the patient's vision is restored on the same day, while with PRK there is minor discomfort during the first 2-3 days. The result is the same with both methods.
Trust and the doctor-patient relationship play a major part in a patient's decision to get rid of their glasses and contact lenses. The most important part of a refractive surgery is the thorough preoperative evaluation, which determines whether the patient is a good candidate for the specific surgery.
Detailed and thorough preoperative checks ensure the success of the procedure. The procedure itself only lasts a few minutes for both eyes. The doctor uses local anesthesia and the patient does not feel any pain. It is important to note that the vision improvement is permanent and even in the very rare cases where the vision is not fully restored, an additional procedure can be performed to restore it fully.
Our 25 years of experience in the use of laser technology allows us to say that the probability of serious complications is negligible. Even the rarest complications are treatable.
In fact, we can say with absolute certainty that you are more likely to suffer an infection from your contact lenses than to have complications from refractive surgery.
EYE DAY CLINIC is the only Same Day Clinic which stopped performing the conventional LASIK procedure with a microkeratome (blade).
This was an easy decision, since our main concern is providing patients with high quality services and the most modern, safe and effective method of refractive errors correction.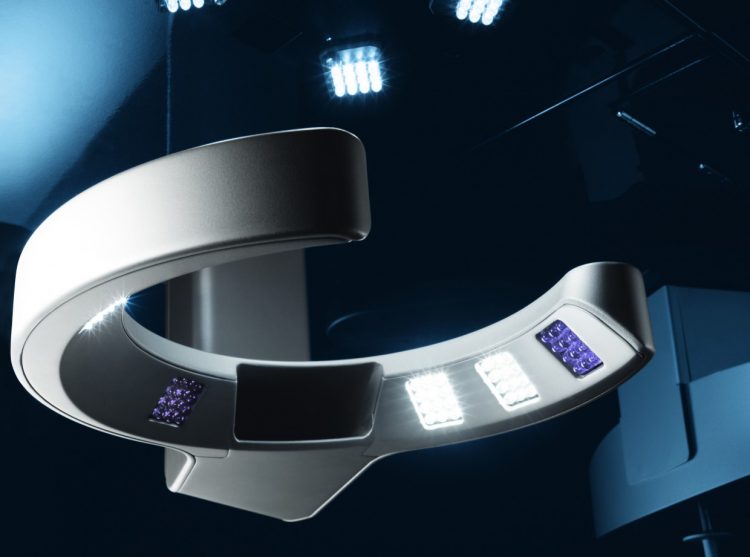 Our state-of-the-art equipment combined with the department's specialized personnel ensure the best conditions for performing Laser refractive surgeries.
Info
The Same Day Clinic EYE DAY CLINIC is equipped with the most modern laser refractive surgery systems:
One Femto laser FS200 unit and excimer laser EX500: Wavelight's top refractive suite for laser surgery to treat myopia, hyperopia and astigmatism.
One AMARIS 1050RS – The top excimer laser for refractive surgeries in EYE DAY CLINIC.
One Εxcimer laser Allegretto 400 unit: For PRK surgeries