PRK Method
PRK Method PRK Method – Photorefractive Keratectomy
PRK is the oldest refractive surgery technique. The PRK technique uses a laser beam to reshape the cornea's anterior surface, after the removal of the epithelium layer and the basic membrane.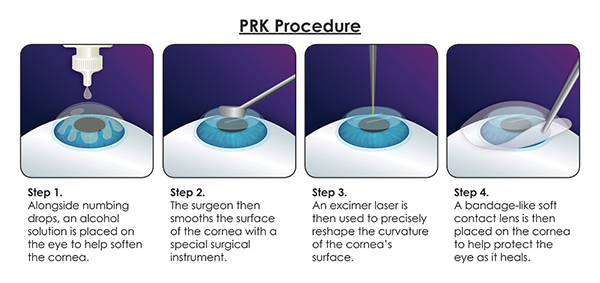 Postoperative treatment and Monitoring
After the surgical procedure, antibiotic drops, steroidal and nonsteroidal anti-inflammatory drugs are instilled to the eye which is then covered with a therapeutic contact lens. In the first 24 hours, the patient may experience pain, which can be reduced by taking oral analgesics. The epithelium that was removed is regenerated in 48-72 hours and the therapeutic lens is removed after 7 days.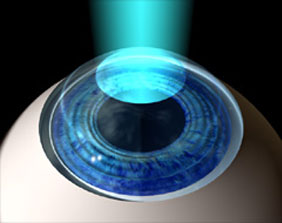 INFO
The PRK method can be used in patients who are not suitable for Femto LASIK. Furthermore, PRK can be used in combination with collagen crosslinking for the treatment of keratoconus.
Our team's long experience in the correction of refractive errors in combination with the latest and best equipment in Greece guarantee the best possible results, with safety and comfort. Do not hesitate to ask us any questions.