WaveLight® Refractive Suite
EYE DAY CLINIC is one of the first clinics to get the WaveLight® refractive suite. It is the pride of our clinic, as it offers patients the individualized treatments they deserve. The suite is equipped with the top excimer laser with the fastest laser source at 500Hz (EX500), the femtosecond laser (FS200) to create the flap and a rotating bed.
The innovations and technical specifications of the Excimer and Femtosecond laser offer:
Greater Precision
Amplified Predictability
Increased Safety
Full control in the hands of the surgeon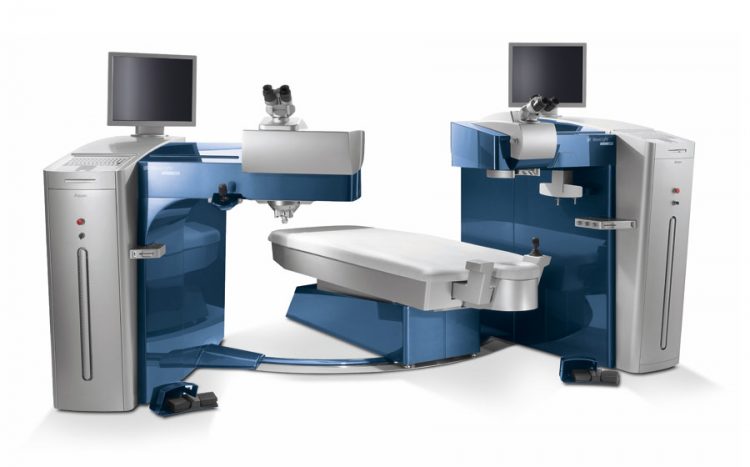 Suite advantages compared to other equipment:
It is the fastest platform in the world for creating a flap, offering precise and predictable results:

Reduction of intra-ocular pressure.
Quick restoration of vision.
Automatic suction control of the cross-linking cone for greater stability.
Flap creation in just 6''.

Specialized functions:

Customized centration of the flap after the cross-linking.

Sub-Bowman Keratomileusis

Intracorneal rings

Penetrating Keratoplasty
Visible procedure during the creation of the flap
Integrated, rotating bed from the FS200 to the EX500 for an even fastest procedure.
Connection through a server with all diagnostic equipment as well as with WaveLight's EX500 to avoid errors during data transfer.